Tc reading and writing assessment
We recommend using one of these browsers. There are many ways you may choose to use our running records assessments. There you will find our most recently researched and supported A-K running records, which include two titles of purchasable assessment books, available from Kaeden Publishers, for every level, A-K. The Kaeden order form can be found in this same folder.
However, when we give up the traditional methods of teaching reading, there can initially be a concern when it comes to assessment. The basal texts and other prepackaged reading programs come complete with end-of-the-story comprehension questions for each selection, fill-in-the blank vocabulary worksheets to match the "one size fits all" stories, and specific questions to ask students as they are reading the stories.
Why can't you just have them read? Below are the ways that I use assessment to hold my students accountable for their own reading performance during IDR time.
Reading Logs My students are expected to record every book they read on their reading log in their Reader's Notebook. This helps them keep track of their own reading, and they use it often to reflect on previous books they have read in order to complete daily reading tasks and create genre graphs at the end of each unit.
However, I also look carefully at each child's reading log.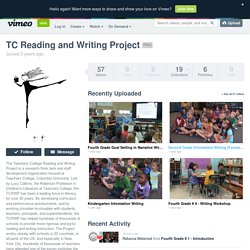 I ask myself the following questions to gain insight on my readers. What specific genres are they reading? Reading Response My students respond to their reading in different ways. They often use reading response task sheets to show the thinking they do as they read each day in relation to the skill taught in the mini-lesson.
I try to check in on their reading responses very regularly, as their work helps me know if they truly understood the concept taught in the daily mini-lesson and were able to apply it to their independent reading. As I read over their reading responses, I ask myself the following questions: Sometimes I will find students who are not responding at all!
Conferring Conferring is when I meet with individual students to discuss what they are reading and to provide them with the necessary support and skills they need to be successful independent readers. I use labels to keep track of what I notice during the conferences. My conferences tend to fall into the following three categories: In this type of conference, I already know what my teaching point will be and want to see how the student is doing with a specific skill or strategy.
I get ideas for these conferences from working with students in guided reading groups and studying their Reader's Notebooks. These conferences are somewhat planned ahead of time since I already have in mind what I want to work on with the reader. This type of conference is often the most difficult because I go into it with no specific teaching point in mind.
Instead I am looking for something to teach the reader. First I research the reader. Next comes the hard part.
I must decide what to teach. I determine a teaching point and decide how I will teach it demonstration, guided practice, explicitly telling him, inquiry.
I try to connect the teaching point to what the child has been doing or refer to a strategy I have taught in a previous mini-lesson. After renaming the strategy I have taught, I encourage the student to try using it today and in the future.
Students also have a conference log in the front of their Reader's Notebook. Since students take their Reader's Notebook home every month for their parents to review, it is nice for parents to see the skills and strategies I am working on with their child.
Sibberson and Szymusiak's book, Day-to-Day Assessment in the Reading Workshopprovides additional information on conferring. They explore different types of conferences including comprehension, text features, fluency, vocabulary, theme, characters, and nonfiction in order to give teachers an idea of the range of topics and strategies that can be addressed in an individual reading conference.
The idea of Status of the Class is to orally check in on my readers every day in a quick, efficient way. At the beginning of IDR time each day, the teacher calls out students' names.
Units of Study Opinion, Information, and Narrative Writing
They respond by telling the name of the book they are reading and the page they are on. While I have found that it is a bit time consuming to do this for each child every day, I try to call out 5—6 students' names each day. That way I am checking in on most readers twice a week even if I don't get a chance to meet with them in an individual conference or in a small group setting.
This is a great way to: It often creates interest in certain books or series.
ELA Common Core-Aligned Units
I have not yet tried it in my classroom, but it is a wonderful tool that I plan to implement in the second half of the school year. During read-aloud time, students stop at key points in the story to jot down their thinking in their read-aloud notebooks.
They have found that the notebooks are "a safe place for students to use writing as a means to think more deeply about the text.Student Work.
The TCRWP recommends and depends upon the collection and close assessment of student work. While this may include video clips of students in whole class, partnership, or club conversation, most often the study of student work revolves around students' writing samples.
Reading and Writing Assessments that Guide Instruction Benchmark Assessments: Running Records to gauge a child's accuracy, fluency, and comprehension during reading. This occurs four times per year and is used when making decisions regarding reading services for students.
| | |
| --- | --- |
| An introduction to our publications and services | We recommend using one of these browsers. |
| The Reading & Writing Project - Running Records, Foundational Assessments and Benchmarks | You must obtain permission from the NYC Department of Education for any other use of the assessments. Performance Assessments engage students in authentic, high-level work that is aligned to curricular standards so that teachers can more carefully plan for instruction that meets students where they are and moves them forward. |
These performance assessments were created by the Teachers College Reading and Writing Project for NYC Department of Education and some are owned by NYC Department of Education. The NYC Department of Education has agreed to allow Teachers College Reading and Writing Project to post the performance.
Please visit Teachers College Reading & Writing Project (TCRWP) to learn more about the assessments and running records for Levels A–K. In the Running Records, Foundational Assessments, and Benchmarks section, educators will find three folder icons in a gray box under Running Records Assessments/NYC MoSL Assessments.
Standards for the assessment of reading and writing / Prepared by the Joint Task Force on Assess- ment of the International Reading Association and the National Council of Teachers of English. -- . Teachers College Reading and Writing Project Benchmarks for Primary Assessments Grades K - 2 TCRWP – Fall September November January March June n Concepts of Print 1 = 1 2 = 3 = 5 4 = 6+ Concepts of Print 1 = 4 or below 2 = 5 3 = 4 = 10+ Concepts of Print.